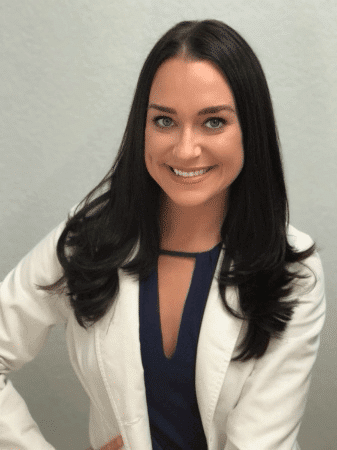 Nurse Practitioner
Melissa McKinney, ARNP-BC is an experienced Nurse Practitioner who is credentialed by the American Academy of Nurse Practitioners in Obstetrics and Gynecology. She completed her Master of Science Degree in Nursing at Drexel University in Philadelphia, PA where she graduated Cum Laude while also working full time as a Critical Care RN.
Melissa is certified by the American Cosmetic Cellular Association in performing PRP (Platelet Rich Plasma) treatments contributing to sexual health (The O-Shot®), skin rejuvenation (The Vampire Facelift®), and hair rejuvenation.
She is 1 of less than 100 practitioners and doctors in the country who are certified to perform these treatments. PRP has been used for the past 25+ years to promote wound healing and rejuvenation in dentistry, plastic surgery, and orthopedics. She is also a provider of Botox ® and Juvederm ®.
Melissa's prior experience in Critical Care has made her extremely knowledgeable in all aspects of healthcare. She is driven to educating and providing excellent evidenced-based practice care and knowledge. An appointment with her will provide you with an abundance of information as well as a piece of mind that you are in the right hands.