CO2 Skin Resurfacing
in Boca Raton, Florida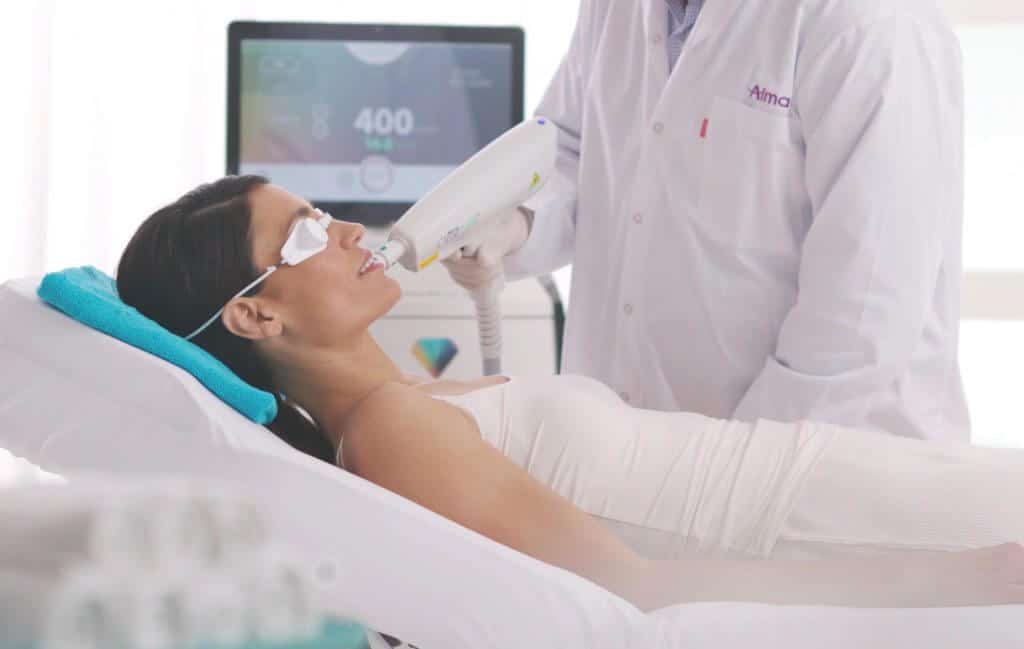 Is it safe to say that you might be concerned with your look in the mirror lately? Maybe your skin has started to experience strange discolorations, or maybe you've got some fine lines and scars that might make you feel older than you actually are.
As people age, the generation of collagen slows, prompting breakdowns of the fundamental structures of the skin. With this breakdown of collagen, skin loses elasticity and flexibility, resulting in wrinkles and drooping. Additionally, natural dangers exist, such as exposure to harmful ultraviolet light and pollution. These factors can weaken the skin further, leading to the spots, scars and fine lines.
Fortunately, NuWays MD has many services to assist in alleviating these matters. One of these approaches uses cutting edge technology to provide a process referred to as fractional CO2 laser resurfacing.
What is CO2 Skin Resurfacing?
Treatment techniques for CO2 skin resurfacing through NuWays MD in Boca Raton, Florida use lasers to "vaporize" skin cells that have been damaged. This permits new, stronger cells to supplant the undamaged current skin cells. These treatments can remove years from your face, assist in eliminating abnormalities in skin tome, and decrease the presence of wrinkles. The end goal is much more youthful and healthy skin overall.
CO2 laser skin resurfacing through NuWays MD is a standout amongst competitor strategies for the decrease of scarring from skin breakouts and damage caused by extensive exposure to sunlight.
How does the CO2 laser skin resurfacing process work?
The methods of resurfacing the skin have been utilized for a long time. It has been a reliable and effective treatment for a variety of common skin conditions including wound scarring, warts, enlarged pores on the face, shallower facial scars from acne breakouts in teenage years, fine wrinkles around the eyes and mouth, and more.
This process utilizes fractional carbon dioxide in shorter, pulsed light waves. These beams are pushed through the handheld device controlled by your NuWays professional in scanning patterns to remove layers of skin with minimal heat damage or pain.
Post-treatment, the time for full recovery hovers between 10 days and two weeks. After this time, new skin should be protected thoroughly by:
Utilizing sunscreen with an SPF of at least 30
restricting the time spent in the sun for a few months after the treatment
For our patients in Boca Raton, this is a very popular treatment at the start of winter, allowing the skin to be completely resurfaced and the recovery period to have passed before the weather begins to get warmer.
When and why is this process recommended?
Frequently, we suggest CO2 laser skin resurfacing when patients are needing an effective and permanent treatment to enhance the overall appearance of the skin. This procedure should be considered as an effective method to smooth over the following age markers and abnormalities:
Wrinkles in the face and neck
Fine lines
Damage from the sun
Dark spots on the skin
Irregularities in skin texture
Scars from past acne outbreaks
What benefits exist with skin resurfacing with NuWays MD?
Besides general massive improvements in the skin to reduce the appearance of wrinkles and age factors, this technologically advanced procedure also provides many additional advantages, including:
Stimulating the natural process of the body to renew collagen in the skin, increasing elasticity and decreasing wrinkles and droopiness.
Offering acceleration of the healing process compared to alternatives, due mainly to the targeted treatment precision.
Providing individualized results, as the professional can control treatment intensity.
Adjustable treatment plans to meet the unique needs of each patient and desired recovery downtime.
Ensuring effective and safe treatments for all skin types.
Our approach is time tested and are safer than traditional lasers.
Time-tested therapies
CO2 lasers may seem like new-age technology, but they have been around for well over a decade. In this span of time, laser innovation with CO2 has severely increased in viability. Additionally, there has been a significant decrease in negative side effects related to the procedure.
With fractional CO2 skin resurfacing laser treatments at NuWays MD, recovery times have diminished, and results can be seen quickly post-treatment, improving in the forthcoming weeks and months.
Safer than traditional laser procedures
Fractional CO2 laser resurfacing is far safer than customary laser resurfacing alternatives. There are no solutions, infusions or sedation required. Instead, topical sedatives are rubbed directly into the skin to ease tension and numb the potential for pain resulting from the procedure.
With this technology, patient procedures are faster and more effective than standard skin laser focused procedures. Additionally, the NuWays MD specialist has far more control over the process with the enhanced focus of the CO2 laser.