ThermiSmooth Face
in Boca Raton, Florida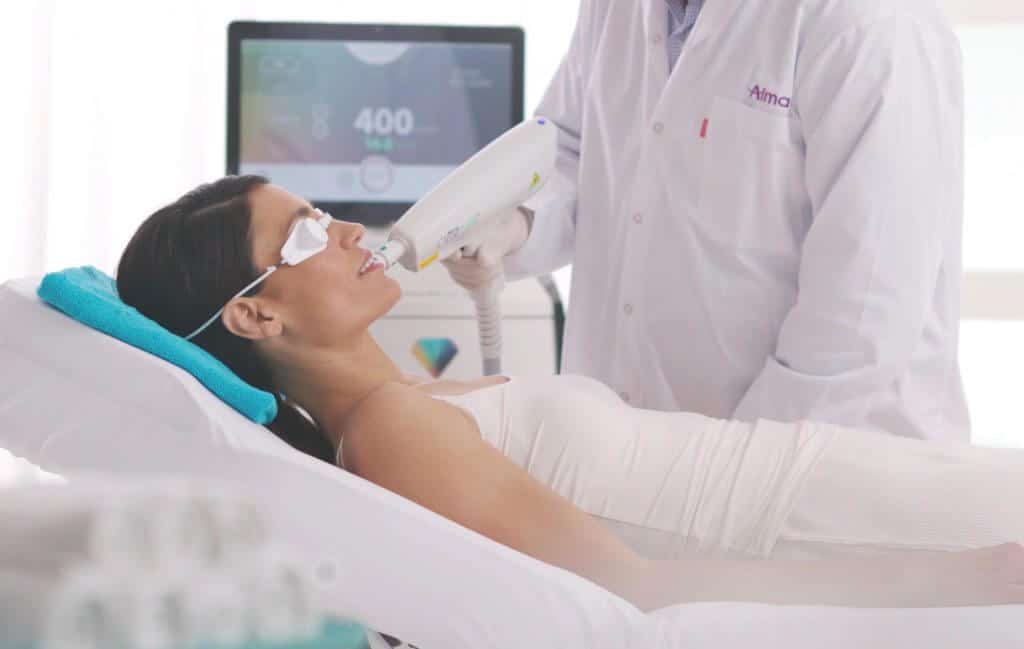 ThermiSmooth is a procedure to improve the appearance of aging skin by stimulating and increasing the production of collagen in the face.
As patients age, their skin loses elasticity from standard exposure to the elements of daily life and activity. These things wear down the proteins providing skin vitality and youthfulness. When this elastic and collagen degrades, this is when the aging process is most apparent. But this isn't your fault.
It is a natural occurrence through aging for the muscles in the face to weaken. As this occurs, skin elasticity begins to falter, and the muscles become unable to hold skin taut. The result is wrinkles and fine lines.
What Is ThermiSmooth Face?
ThermiSmooth is a new-age process that utilizes radio frequencies to heat skin, in turn stimulating the natural production of collagen throughout the face. This assists to thicken and strengthen facial skin, improving overall appearance and quality.
ThermiSmooth face is one of the most effective non-invasive methods to smooth and lift the skin of the face without the patient experiencing any pain or extensive recovery time. While treatments exist that can be performed on the full face, a ThermiSmooth application is ideal for those looking to smooth out wrinkles around the fine skin surrounding the lips and eyes.
The cutting-edge technology offered by ThermiSmooth has an inbuilt temperature control. This allows the NuWays MD professional to regulate the amount of heat and energy delivered directly to the skin with incredible precision.
Why Is Regulation Important To The ThermiSmooth Process?
With the level of precision possible with this non-invasive process, the professionals at NuWays MD can provide each patient with the ideal treatment for their specific skin. This helps to ensure the most effective results while remaining a completely safe and quick procedure.
Frequently Asked Questions
Who Is ThermiSmooth Face For?
ThermiSmooth Face is a wonderful option for anyone looking to safely eradicate minor texture issues and wrinkles caused by aging and extended muscle movements of the face. Patients of all ages have utilized NuWays MD for their wrinkle reduction needs, and ThermiSmooth is one of our most coveted treatments.
What Happens During A ThermiSmooth Treatment?
During a ThermiSmooth treatment at NuWays MD, a small dollop of gel is applied to the skin's surface that will be treated. Then, your licensed professional sets a specific target temperature based on your individual needs.
Once the temperature is attained, the ThermiSmooth handheld unit is gently passed across the treatment area in either a circular pattern or sweeping motion, depending on the type of wrinkles and fine lines being targeted. The systems automatically adjust device temperature based on skin feedback from the patient.
Small areas are treated for three to five minutes, and the number of necessary treatments is determined by the patient and NuWays MD professional.
Is There Downtime or Pain With ThermiSmooth Face?
In almost every case we have experienced at NuWays MD, patients undergoing the ThermiSmooth procedure need no recovery time. Patients can leave the facility and continue about their day immediately.
In rare cases, some redness or minor swelling can occur. The process itself typically lasts around 30 minutes from start to finish. The treatments are gentle and painless, and patients often compare the feeling to a hot stone massage.
When Can Results Be Seen, and How Long Do they Last?
Most patients at NuWays MD in Boca Raton start to see the benefits of ThermiSmooth Face after the first treatment. For optimal results to be attained, we typically suggest three treatments.
Strengthening and producing more skin collagen is a process known as collagenases. This process is gradual, so tightening and smoothing changes will become far more apparent over time. Full results are expected to be achieved on average three to six months after treatments and should last 12 months or longer. We recommend routine one-time maintenance treatments every nine to 12 months.