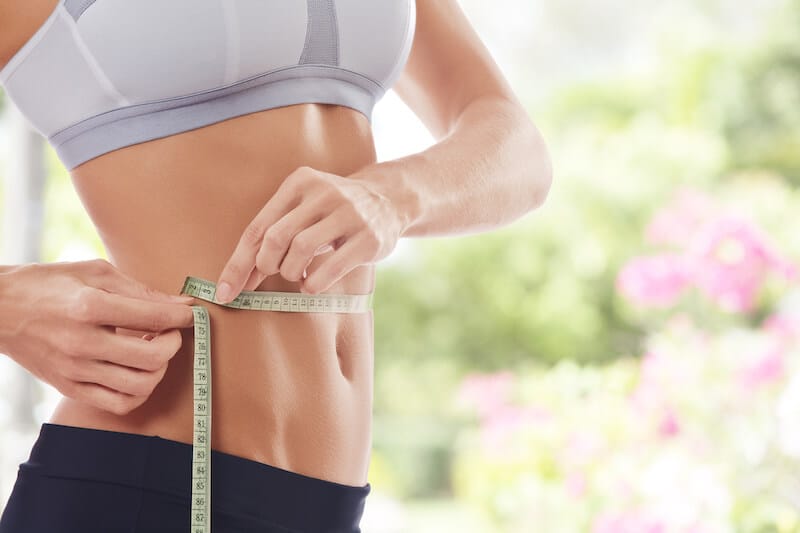 CoolSculpting is a revolutionary, non-invasive method to get rid of pesky belly fat and love handles. Also known as "fat freezing," it was initially approved by the FDA in 2010.1,2 Currently, it is approved for:
Abdomen and Flank (a.k.a. "muffin top" or "love handles"), Back and Bra Bulge, Double Chin, Inner and Outer Thighs, Under the Buttocks and Upper Arms.
At NuWaysMD, our physicians have gone through extensive training to offer you this groundbreaking treatment. Forget operating rooms and hospital stays. No need for surgical incisions or bandages. Don't worry about fielding uncomfortable questions from friends and family and definitely don't schedule any downtime after the procedure. With CoolSculpting, you won't need anesthesia or to take addicting pain medications.
In our office in Boca Raton, CoolSculpting can be done in as little as thirty minutes. After you choose the area, we will freeze away your unwanted fat! The cold kills fat cells, which your body then reabsorbs. You are left with a newly contoured shape without any damage to your surrounding skin, muscle or nerves. Typically, patients notice a slimmer shape two or three weeks after the procedure and see full results at two or three months.
Here is a little-known fact: while we make new fat cells in some parts of the body, we don't make any in the "muffin top" area. Here, the number of fat cells you have is fixed by the time you turned 20 years old. When you gain weight in this area, you simply increase the size of the fat cells.
CoolSculpting, unlike weight loss, reduces the number of fat cells. With CoolSculpting up to 25% of the fat cells are eliminated, meaning that even if you regain the weight, there are less fat cells available to grow. You will maintain your new and improved shape even if your weight fluctuates!
Should I get CoolSculpting®?
Unwanted excess fat can leave you feeling self-conscious and lower your self-esteem. You deserve to feel great about your body, especially when you eat right, exercise and lead a healthy lifestyle.
As we age, have children and go through menopause, it seems impossible to rid ourselves of stubborn fatty areas, even if we do everything "right." Currently, liposuction is the most popular treatment for this problem.4 While liposuction is effective, it is not perfect. Like any other surgery, it can be expensive and requires a significant recovery period. Of course, there is also the risk of bleeding, pain, and infection.
CoolSculpting® is a newer non-invasive procedure that is precise, effective, and safe! It is excellent for getting rid of stubborn fat when diet and exercise just aren't getting you results you want. CoolSculpting® is best for people who don't need to lose significant weight and are within 30 pounds of their goal weight. It is simply that extra nudge you need to look and feel your best.
Many CoolSculpting® patients are cosmetic procedure newbies;1 they have never had facial treatments, botox or other cosmetic procedures. Getting CoolSculpting® in our Boca Raton office is a great introduction to the exciting field of self-care and aesthetics.
CoolSculpting® is also great if you have had cosmetic procedures, such as liposuction, and are not completely satisfied. A side effect of liposuction is an uneven shape or a "lumpy" silhouette. Coolsculpting® is ideal for touching up uneven areas after liposuction and highlighting your best shape possible. Many physicians feel that for the right patient, and with the right treatment protocol, the results are comparable to liposuction.
You can reshape your body! At our Boca Raton office, we will develop a customized treatment plan that addresses your specific problem areas. Your individualized plan will be tailored to your body, your goals, and your budget.
What should I expect during CoolSculpting?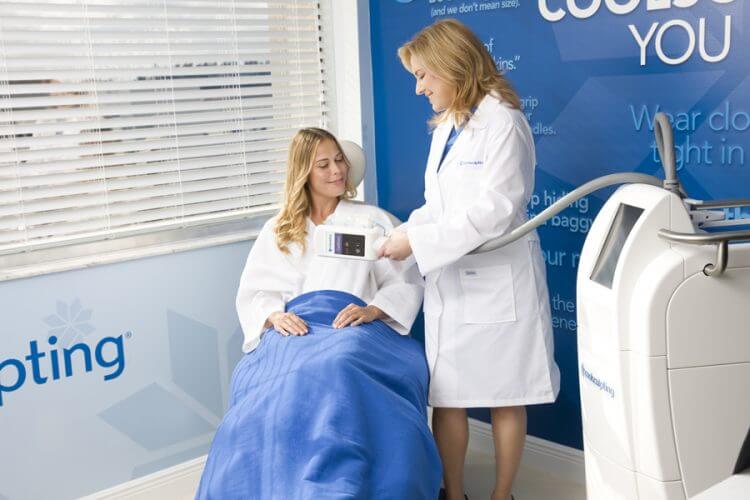 Your initial appointment involves meeting our physicians to go over your goals and find out if CoolScultping is right for you. He or she will discuss what to expect and bring a nuanced perspective to your fat loss goals. Our providers will evaluate you thoroughly before focusing on the areas you want to change. We will then work with you to make a tailored program that meets your needs.
Typically, CoolSculpting® requires one to two sessions. If needed, the second session occurs about eight weeks after the first. Generally, the abdomen and love handles require less time than the thighs or upper arms.
When you arrive, we will take "before" pictures of the targeted areas. During treatment, a gel pad and the CoolSculpting® vacuum assisted applicator are placed on the chosen area and secured. Controlled cooling is then delivered to the area. Initially, you may feel cold, but this will resolve after a few minutes. You may also experience mild tingling, stinging or tugging as the vacuum draws out the fatty tissue. This will resolve after the first few minutes as well.
The treatment takes an average of 60 minutes but may be as little as half an hour, depending on the size of the treated area. If you wish to treat multiple areas, your session will be longer or you may return another day. During the procedure, you will be seated in a comfortable chair. Feel free to read a book, work on your computer or simply take a nap.
Immediately after your procedure, you will be able to return to all of your normal activities, including exercise. Here in Boca Raton, CoolSculpting® is completely non-invasive, with some patients returning to work directly after their treatment.
What should I expect after CoolSculpting®?
CoolSculpting is extremely safe; studies show that there is no negative impact on your health, even if multiple areas are treated. After the procedure, you may experience mild skin numbness, itching, or pain. These side effects can last for several days and usually resolve after 2 weeks. Very rarely other side effects, such as an uneven contour can occur.4 After the procedure, your physician will go over all your questions and discuss what you should expect after the procedure and tips to improve your results.
After the fat cells are frozen and die, your body gradually reabsorbs the tissue leaving a more sculpted you! Your results are long term; studies show that results last up to five years despite changes in weight.
You will see your CoolSculpting® physician 2-3 months after your treatment to take your "after" pictures and ensure that you are completely satisfied. At this appointment, you will go over your results and get answers to any final questions you may have. Of course, your physician will be available throughout the process if you have any concerns.
What are people saying about CoolSculpting?
CoolSculpting comes highly recommended. In Boca Raton and worldwide, millions of people have had the procedure because it is safe, effective and discrete. In fact, more than 80% of patients would recommend it to a friend. CoolSculpting® has been highlighted on shows like The Doctors and The View and magazines such as Shape, Vanity Fair, and Women's Health. Several celebrities, like Debra Messing and Ali Landry, swear by the procedure to get ready for red carpet events or the runway.
Join the increasing number of satisfied CoolSculpting® patients who truly love their shape. Call us today to schedule a consultation!